Latest News
New Product! Atlantic CMS! - Oct. 30, 2012
Dave Dinsmore Web Design is pleased to announce our new product, Atlantic C.... read more
Website Marketing to a New Level - Oct. 06, 2010

Working hand-in-hand with Dave Dinsmore Web Design, the opportunity to u.... read more
Online Wedding CMS and More! - Sep. 26, 2010

We are pleased to announce that we are now offering an online .... read more
Website Marketing to a New Level - Oct. 06, 2010
Working hand-in-hand with Dave Dinsmore Web Design, the opportunity to use professional writing and editing skills along with marketing copy and suggestions can turn a blank Web site canvas into an interesting destination for Web users.
Brad Janes has an extensive background in newspaper, magazine, radio and television broadcasting along with writing copy for numerous Web sites across New Brunswick.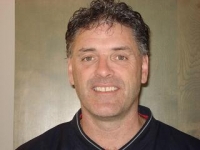 Janes spent 16 years with the New Brunswick Telegraph Journal and the Saint John Times Globe, writing, editing and working as a sports and human interest columnist. He spent 10 years as the beat writer with the American Hockey League's Saint John Flames and racked up four Ellery Award nominations for excellence in professional hockey coverage. He was an Atlantic Journalism Award finalist for excellence in feature writing and was part of a team that won a Basketball New Brunswick award for outstanding provincial coverage.
His novel Overtime was released in 1999 to critical acclaim and is being developed for a potential screenplay.
Janes, who now works in public relations and marketing in Fredericton, has worked colour commentary in radio for pro hockey and has appeared on The Sports Network, CBC National, Hockey Night in Canada, Live at 5, Global News and various other television newscasts during his 24 years in the media business. His copy has appeared in the New Brunswick Telegraph Journal, The Daily Gleaner, Globe and Mail, Portland Press Herald, Baltimore Sun, Kentucky Lexington Leader, San Diego-based Hockey Business News and the Worcester Times-Gazette amongst other publications across North America.
He also owns a small business in New Brunswick and writes for his own Web site promoting the world of owning a pet feed store.
Other work for Web sites includes the University of New Brunswick in Fredericton, Northside Minor Basketball Association, Fredericton Royals baseball and Pet Products International.
Should you have a Web site developed for your business and aren't sure where to start when it comes to critical copy, Janes is available for establishing any stories the client is interested in promoting.
The initial fee is $100 for basic Web site coverage and $25 for subsequent pages on the site.
For further information contact Dave Dinsmore Web Design or Brad Janes directly .